Know More About The Accuracy Of The Uneekor QED
SwingSense, 1 year ago
0
3 min

read
958
The Uneekor QED launch monitor has made its way to thousands of homes and driving ranges around the world. It is an advanced option for those who require precise club and ball data access. This launch monitor offers various powerful features and can be quite useful for both right-handed and left-handed golfers.
The level of accuracy being offered by the Uneekor QED monitor is one of the best advantages of using it. However, there are ways to get even more precision from the setup. It is important to understand that the monitor has to be set up in a proper way to prevent any reading miscalculation. 
The Uneekor QED monitor is considered to be one of the best options currently as it is very precise. It makes use of dual cameras that can record ball and club data from where it is placed. There is minimal room for error but that is expected to be the case for all launch monitors. 
Data Accuracy Of Uneekor QED Launch Monitor With Marked Balls
The Uneekor QED launch monitor is able to trackball spin effectively if a golfer is using balls that are marked. By using these balls, you can ramp up the accuracy of the spin readings. This can ensure that you get a hassle-free and effective golfing experience. 
Marked balls are advantageous for your needs if you want to get the best out of your QED simulator. These do not cost much and are fine for your golf simulation practice needs. Although they are not as great as top-quality professional use, you can still get a high level of precision. Keep in mind that there might be a minimum dip in accuracy if you are in a simulator setup, compared to the greens when you are using a premium branded ball. 
Golfers can easily look past the issue of marked balls being an issue, as the Uneekor QED lives up to its reputation as one of the most accurate monitors on the market. Balls can have marks, dots, or stickers for marking purposes. Some golfers also choose to play without the marked balls. However, this can have an effect on the accuracy of readings for ball flight, and data related to the direction and carry distances. 
In order to gain better accuracy with unmarked balls, you might want to opt for the more premium EYE XO launch monitor from Uneekor. But the QED is still an excellent option if you are on a budget. 
QED Is Proven To Be Accurate
The QED is a launch monitor that was launched in 2019, and in just a few years, it has gone on to become one of the most sought-after products on the market. The accuracy is the icing on the cake as you get a highly competent launch monitor without breaking the bank. It should also be noted that this launch monitor has had very few complaints from users, compared to some of its competitors. 
Check out the information given above to know about the accuracy of the Uneekor QED Golf Launch Monitor. 
SwingSense
We are a one-stop-shop for indoor golf equipment and supplies and a full-service digital marketing and distribution agency offering a wide range of solutions for the golf industry. With innovative data-driven marketing strategies, we help golf related businesses of any size maximize their online earning potential.
Related posts
Advertisement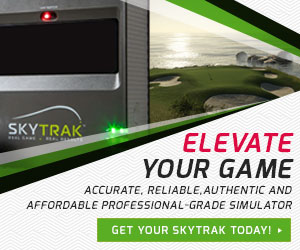 PRACTICE AND PLAY LIKE A PRO!
Imagine having the technology to play golf on your terms, and the insight to take your game to the next level. SkyTrak is a personal launch monitor that delivers instant and real-time 3D shot analysis and ball-flight data.
Learn more
Subscribe Now
* Become a SwingSense Newsletter subscriber to get access to exclusive insider offers, promotions and discounts!