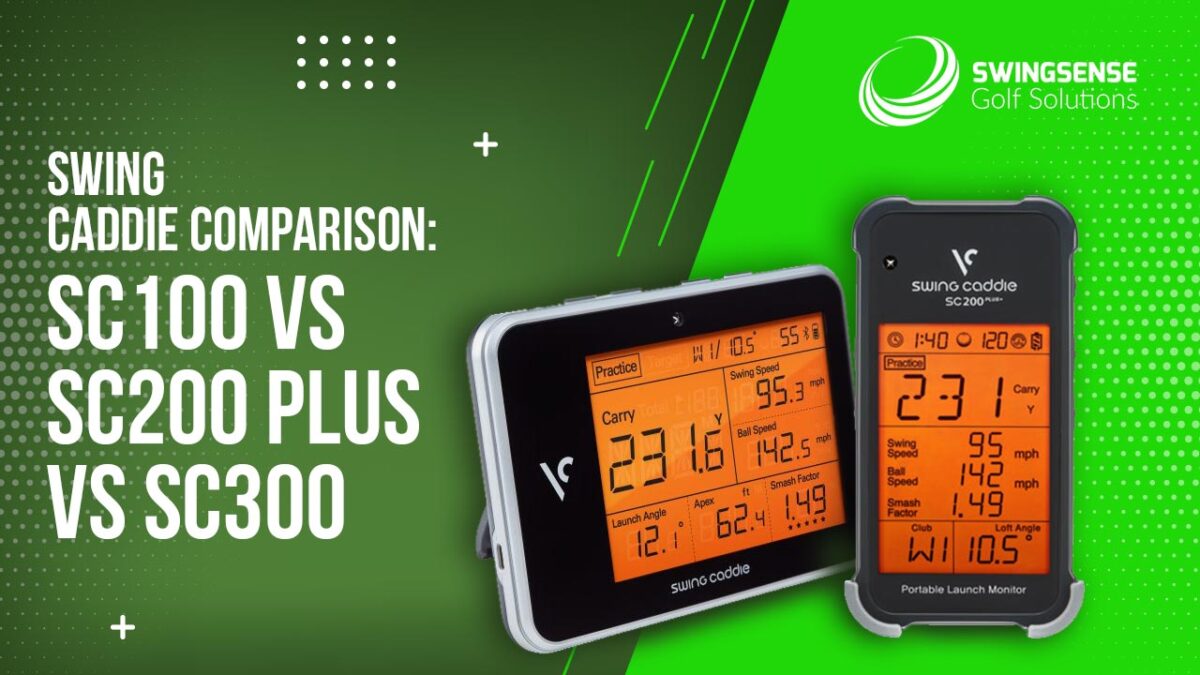 Swing Caddie Comparison: SC100 vs SC200 Plus vs SC300
SwingSense, 2 years ago
0
3 min

read
2401
Choosing a golf launch monitor can be a crucial process for any golf enthusiast. Among the thousands of golf simulators available today, Swing Caddie has been a trusted name for years. To date, Swing Caddie has released three different launch monitors, namely Swing Caddie SC100, Swing Caddie SC200 Plus, and the latest Swing Caddie SC300. Although they have some similar components, these models vary a great deal in terms of metrics and features. To help you choose among these, here is a comparison of the three models. 
Swing Caddie SC100 from Voice Caddie is one of the most budget-friendly, portable, and easy-to-use launch monitors available on today's marketplace. It is the perfect device for any golfer who wants to understand how far they can hit the ball and how their swings are turning out overall.
All you need to do is to place the device right behind you while on the range and it will dexterously measure your swing speed, ball speed, carry distance, and smash factor with remarkable accuracy. SC100 offers 3 different modes, namely target, practice, and random modes.
The sleek, hand-held, iPhone-like model makes it more attractive to be used on the range. Moreover, it is extremely easy to use and takes almost no time to be set up. There is a button dedicated to practically every function. Overall, the Swing Caddie SC100 is perfect for amateur golfers who look for more information to improve their golf skills. 
The accuracy level of the SC200 Plus easily stacks up against some of the most expensive launch monitors available today, without cutting a hole in your pocket. With the cutting-edge Doppler radar technology, the launch monitor can measure ball speed, carry distance, and swing speed almost flawlessly.
However, you can expect the SC200 Plus to perform better when used outdoors where the ball has enough room to travel. Along with the instant visual feedback, it also reads the data to you with its exclusive voice output feature. The simple design of the device makes it more user-friendly than its previous version. The revamped features include barometric pressure calibration and loft angle adjustment that makes the model more accurate.
The model is a refreshing upgrade of the previous SC200 model, packed with several new, exciting features while retaining all the favorite elements from the SC200. Compared to other launch monitors falling within the same price range, SC300 offers you way more measuring data including ball speed, swing speed, launch angle, smash factor, carry and total yardages, apex (maximum height), and spin rate (only in mobile apps).
No other launch monitor within this price range can measure these many metrics. Moreover, it comes with the optional Swing Caddie mobile app. With this app, you can get all the stats directly to your mobile via Bluetooth. This enables you to store all your practice data and view them on the screen immediately. 
All three models are the perfect aid for your game improvement. If you are a beginner, then you can stick to SC100. However, if you want more detailed metrics with optimum accuracy and maximum features, we would suggest SC200 Plus or SC300 would be a better companion on the golf course.
SwingSense
We are a one-stop-shop for indoor golf equipment and supplies and a full-service digital marketing and distribution agency offering a wide range of solutions for the golf industry. With innovative data-driven marketing strategies, we help golf related businesses of any size maximize their online earning potential.
Related posts
Advertisement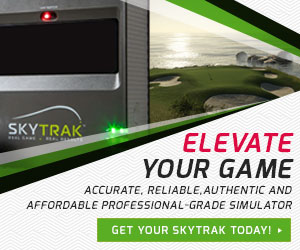 PRACTICE AND PLAY LIKE A PRO!
Imagine having the technology to play golf on your terms, and the insight to take your game to the next level. SkyTrak is a personal launch monitor that delivers instant and real-time 3D shot analysis and ball-flight data.
Learn more
Subscribe Now
* Become a SwingSense Newsletter subscriber to get access to exclusive insider offers, promotions and discounts!