Useful Information about the Ellwee Easy Electric Golf Cart
SwingSense, 1 year ago
0
3 min

read
928
Electric golf carts have long overtaken gas-powered ones due to a lot of practical and environmental reasons. Because an electric golf cart engine has a simpler structure than its gas counterpart, it does not often need maintenance or parts replacements.
Players can enjoy peak performance on the greens and just switch the batteries once every couple of years to keep things running smoothly. 
All in all, an electric cart costs a lot less to stay in operational condition and golfers can save a lot of money while getting abundant reliability. As a result, thousands of golfers across the planet rely on these vehicles for on-course transportation.
Ellwee Easy Electric Golf Carts are widely regarded as among the best options for golfers to consider. They come with sturdy builds and are known to offer dependable functionality.
The company offers technologically advanced cars with several intriguing characteristics that allow for convenient movement throughout most golf courses. The Ellwee Easy Electric Golf Cart consumes less energy and is able to seat a single rider.
Elegant and Durable Electric Golf Cart
Ellwee Easy features a body form that is simple, and it offers a lot of durability. Golfers find it easy to use and sitting on it as one travels around a course is a comfortable experience. It provides them with the best way to conserve their energy.
The Ellwee cart has Eduard Gray Studio's widely-renowned Scandinavian electric car design technology. Rely on this state-of-the-art vehicle to travel safely on any course you want. The Ellwee Easy is truly one of the game-changers in the golf transport vehicles sector.
This Elwee electric golf cart has the sleek form of an ATV but is not one of them. By design, this cart is intended to prevent grass damage on the greens. Ellwee's innovative rear axle has individualized suspension and a one-of-a-kind anti-spin system. As a result, the vehicle leaves far less damage on grass and other comparable surfaces.
705 pounds dry weight plus the maximum load
35″W x 44.5″H x 64.8″L
Size48V 63Ah lithium battery
11 mph speed
2 USB Ports
330 pounds dry weight (with battery)
Charge time: 8 hours
1500 watts, 5600 revolutions per minute
Off-grid towing is an option.
Seats one person
Why Should You Purchase an Ellwee Electric Golf Cart?
Ellwee surpasses its contemporaries due to its dedication and consistent work.
It is the best of the best and comes with a PSI value of only 3.2. This is a lot lower compared to the PSI values of many other vehicles available today.
Golfers may benefit from the lighter weight of the cart, and its revolutionary suspension and large wheels are also noteworthy features.
Ellwee's technology and design prowess have redefined what electric golf carts are. Users can also rely on the many accessories and add-ons provided by the manufacturer to make further improvements to their on-course experience.
Look through the useful data given above to learn more about the Ellwee Easy Electric Golf Cart.
SwingSense
We are a one-stop-shop for indoor golf equipment and supplies and a full-service digital marketing and distribution agency offering a wide range of solutions for the golf industry. With innovative data-driven marketing strategies, we help golf related businesses of any size maximize their online earning potential.
Related posts
Advertisement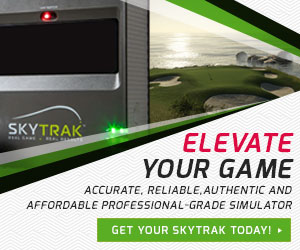 PRACTICE AND PLAY LIKE A PRO!
Imagine having the technology to play golf on your terms, and the insight to take your game to the next level. SkyTrak is a personal launch monitor that delivers instant and real-time 3D shot analysis and ball-flight data.
Learn more
Subscribe Now
* Become a SwingSense Newsletter subscriber to get access to exclusive insider offers, promotions and discounts!