Flightscope Mevo+ Launch Monitor
SwingSense, 2 years ago
0
3 min

read
1435
With the onset of digital golfing, there is no denying that launch monitors have become a critical element of the golf industry.
If you want to increase and improve your golfing skills, you need to get a launch monitor for yourself!
With a wide variety of digital upgrades like simulations, club fitting, or coaching, you can use a launch monitor for indoor golf practice sessions.
At the same time, launch monitors can provide you with important analytics and data that can help you take your game to the next level.
However, launch monitors can be expensive, making it a difficult task to find the perfect one for yourself. However, there are a few launch monitors that can be well priced, like the FlightScope Mevo+.
Released by Flightscope, a brand known all over the world, Mevo+ was introduced as a mid-ranged portable and compact launch monitor.
At a reasonable and affordable price with enhanced portability, it competes with many other mainstream competitors in the launch-monitor markets, becoming a suitable choice for prospective golfers all over the world.
What features does Mevo+ provide?
The Flightscope Mevo+ launch monitor offers the following features:
5 E6 Connect Golf Courses with no additional fees
17 Practice Ranges with no licensing fees
Offline and Online Golf-play
Immediate Trajectory and Data
Adjusts for Weather Conditions and Elevations
Built-in Camera for Easy Target Alignment
Indoor and Outdoor Play
Seamless Left-Handed and Right-Handed Play
Audio Feedback
2 Hours of Battery Life
Records videos of every shot with selected data parameters
Why Mevo+? What benefits will it provide?
Mevo+ is provided for golfers that are dedicated to improving their game, whether at the golf course or their homes. By using a 3D Doppler Tracking Radar, Mevo+ can provide critical data parameters to improve your game.
For fans of indoor simulation, Mevo+ comes with 17 different practice ranges and access to 6 standard E6 Connect for iPhone IOS Golf Courses without any additional fees.
Some major benefits offered by Mevo+ include:
Offers a wide range of important data parameters
Can be used at home or outdoors
Comes with golf courses out off the box
Offers a mobile app with seamless recording
Comes at an affordable price
What data points can it measure?
Flightscope Mevo+ can measure the following data points:
Carry Distance
Club Head Speed
Smash Factor
Apex Height
Flight Time
Ball Speed
Spin Rate
Vertical Launch Angle
Horizontal Launch Angle
Lateral Landing
Angle of Attack
Total Distance
Roll Distance
Spin Axis
Spin Loft
Shot Shape
How well it works with Golf Simulation softwares?
Mevo+ can smoothly be integrated with many famous and professional golf simulation software, especially E6 Connect and The Golf Club 2019.
By integrating it with either E6 Connect or Golf Club 2019, it can give a real boost to your game as it allows you to play in golf courses all over the world.
With enhanced portability, a wide range of data parameters, and an affordable price tag, Mevo+ remains the perfect choice for golfers all over the world, beating its competition with its performance.
If you are a fan of entertainment or dedicated golfing, FlightScope Mevo+ provides limitless options, making it a fine choice for you. Happy Golfing!
SwingSense
We are a one-stop-shop for indoor golf equipment and supplies and a full-service digital marketing and distribution agency offering a wide range of solutions for the golf industry. With innovative data-driven marketing strategies, we help golf related businesses of any size maximize their online earning potential.
Related posts
Advertisement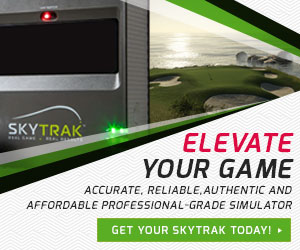 PRACTICE AND PLAY LIKE A PRO!
Imagine having the technology to play golf on your terms, and the insight to take your game to the next level. SkyTrak is a personal launch monitor that delivers instant and real-time 3D shot analysis and ball-flight data.
Learn more
Subscribe Now
* Become a SwingSense Newsletter subscriber to get access to exclusive insider offers, promotions and discounts!